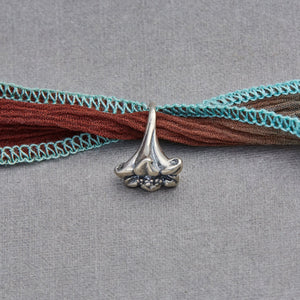 - The Lily stands for innocence, purity and beauty, but it also signifies divinity and perfection.
The Lily is associated with the Archangel Gabriel and it is the emblem of the Tribe of Judah for the Jews.
- its intoxicating scent takes you to warm summer nights in Paris.
- on (1) silk tie, which is included in the price of the charm. 

- sterling silver
- this charm can also be worn as a pendant.