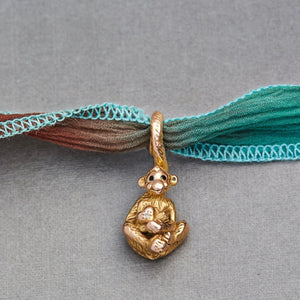 Le Monkey d'Amour.
sitting in lotus position, Marcellito follows you everywhere and holds a heart because love is what matters most, of course.
On (1) silk tie, which is included in the price of the charm. 
Bronze with black diamond eyes and white diamond in the heart.
This charm can also be worn as a pendant.