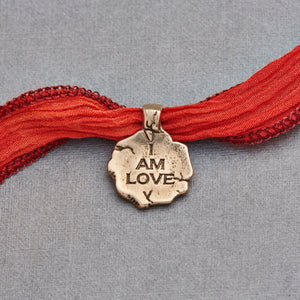 I Am Love: the longest most enduring and fabulous relationship you will ever have is with yourself. Practice self love and come from a place of love in everything you do and say. 
On (1) silk tie, which is included with a charm purchase. 
Bronze
This charm can also be worn as a pendant.