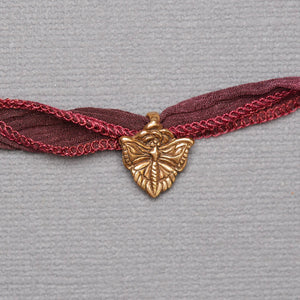 - We all know the butterfly as a symbol of transition. We have emerged and   transformed. Wings open wide, we are willing and ready to receive.
- on (1) silk tie, which is included in the price of the charm. 

- bronze
- this charm can also be worn as a pendant.